 Ageing Eyelids
Did you know that the skin on your eyelids is the thinnest than anywhere else on the body? The skin in this area is extremely thin and delicate, with an average thickness of 0.2mm as opposed to the skin on the feet, which is the thickest at an average of 1.4mm. This is just part of the reason why your eyes are one of the first places to be affected by premature ageing, causing ageing eyelids.
Excessive muscle activity, sun damage and other external factors contribute to the depletion of collagen and elastin proteins at an accelerated rate. These proteins are found within connective tissues and are responsible for skin elasticity, one of the key aspects to healthy, youthful skin. As these protein levels gradually drop, firmness and volume are lost, leading to wrinkling, dryness and sagging around the eyelids. As a result, many patients suffer with pesky crow's feet, unwanted bagging, and dark circles.
Non Surgical Eyelid Lift Blepharoplasty –
Thankfully, Dr Hotaki, leading London Cosmetic Dermatologist, offers a number of highly effective anti-ageing treatment options here at the Hotaki Cosmetic Dermatology Clinic in the heart of London's private medical district. Schedule your consultation today.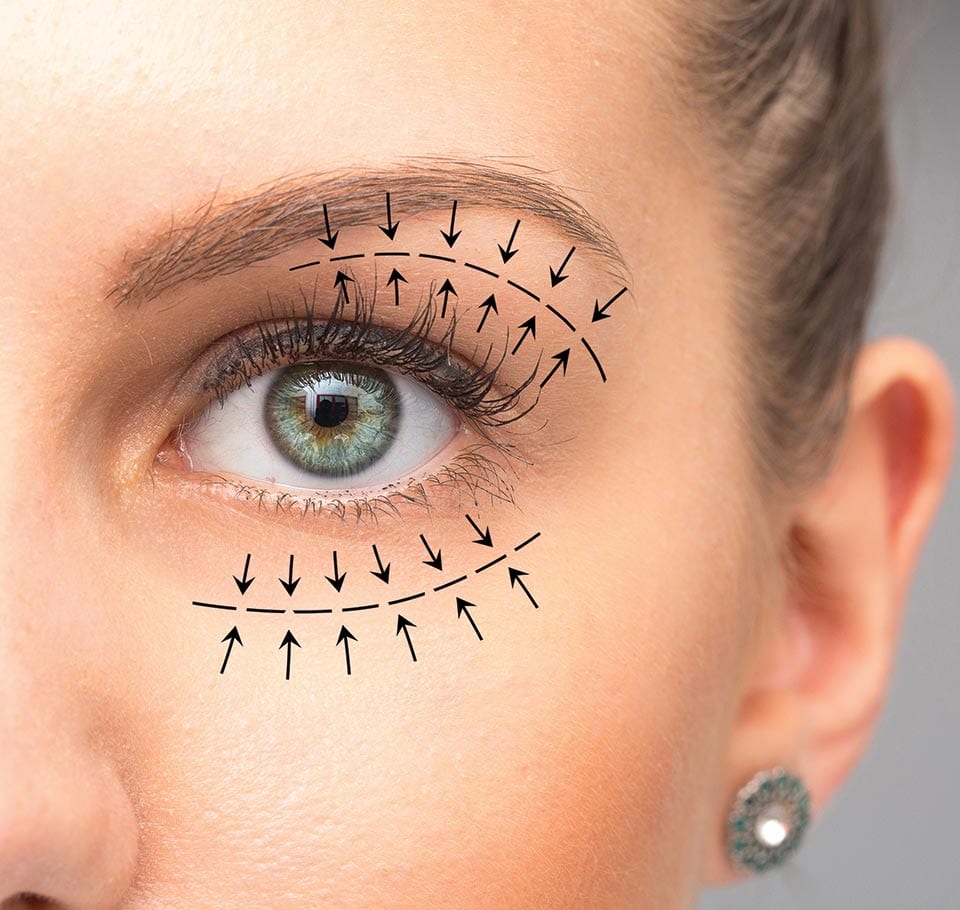 If you're at all concerned with Ageing Eyelids
Schedule a consultation with Dr N Hotaki
at Hotaki Cosmetic Dermatology to begin formulating a bespoke and tailored treatment plan
Book
Hotaki Cosmetic
Dermatology London
35 Devonshire Place
Marylebone
London
W1G 6JP
07411661001 TEXT ONLY

© 2019 Hotaki Cosmetic Dermatology. All rights reserved. Website by blowmedia